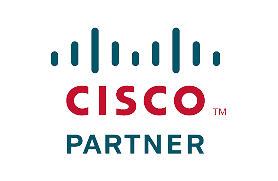 Partnering with Cisco
Xcomm deploys market leading networking products from Cisco & Cisco Meraki from Access Points (internal and external including point to point bridges), switches and firewalls, all with the latest Advanced Security or SD WAN licensing and all managed within the Cisco DNA Centre or the Meraki Cloud.
Why choose Cisco
Cisco Digital Network Architecture (Cisco DNA) is a unified, intent-based networking architecture that delivers advanced solutions for any enterprise networking requirement.
There's a Cisco DNA solution for you, whether your priority is gaining 360-degree network visibility or security, or simplifying your wired and wireless access, branch, or WAN networks with software-defined networking. If you need to optimise for access to cloud applications, a mobile workforce, Internet of Things (IoT), or a blend of all three, Cisco solutions are designed for your needs. And they scale from the smallest to largest deployments. Check out the solutions below to find those best suited for your organisation's demands.
Build in peace of mind with a Cisco network
You can keep users happy and business running smoothly with Cisco software and hardware that work best together. Automation, analytics and security work hard for you, giving you peace of mind built in.
Onboarding and provisioning are simple which means we can use automated workflows to get your network deployed. And we can quickly configure and provision new devices on the network according to your network policies.
Plus, you can scale your Cisco network to match demand. Flexible router-port configuration enables you to meet demand dynamically. And with Cisco Smart Licensing, it's easy to for us to activate ports when and where you need them.
Core Network Products
Cisco Switches
Cisco® Catalyst® 1000 Series Switches are fixed managed Gigabit Ethernet and Fast Ethernet enterprise-class Layer 2 switches. Cisco® Catalyst® 1000 operate on Cisco IOS® Software and support simple device management and network management via a Command-Line Interface (CLI) as well as an on-box web UI. These switches deliver enhanced network security, network reliability, and operational efficiency.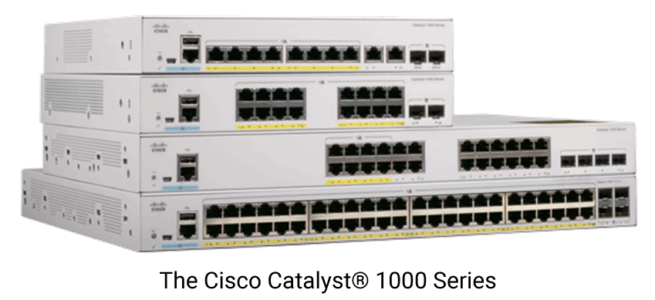 Key features of Cisco® Catalyst® 1000 Series Switches
8, 16, 24, or 48 Gigabit Ethernet and 24, 48 port Fast Ethernet data or PoE+ ports with line-rate forwarding
2 or 4 fixed 1 Gigabit Ethernet Small Form-Factor Pluggable (SFP)/RJ 45 Combo uplinks (8 Port models only) or 4 fixed 10 Gigabit Ethernet Enhanced SFP (SFP+) uplinks on the Gigabit Ethernet models and 4 fixed 1 Gigabit Ethernet Small Form-Factor Pluggable (SFP) and 2 RJ 45 Combo uplinks on the Fast Ethernet models
Perpetual PoE+ support with a power budget of up to 740W
CLI and/or intuitive web UI manageability options
Network monitoring through sampled flow (sFlow)
Security with 802.1X support for connected devices, Switched Port Analyzer (SPAN), and Bridge Protocol Data Unit (BPDU) Guard
Compact fanless models available with a depth of less than 13 inches (33 cm)
Device management support with over-the-air access via Bluetooth, Simple Network Management Protocol (SNMP), RJ-45 console access
Reliability with a higher Mean Time Between Failures (MTBF) and an enhanced limited lifetime warranty support (E-LLW)
Cisco Catalyst 9300 Series Switches are Cisco's lead stackable enterprise access switching platform and, as part of the Catalyst 9000 family, are built to transform your network to handle a hybrid world where the workplace is anywhere, endpoints could be anything, and applications are hosted all over the place.
The Catalyst 9300 Series, including the new Catalyst 9300X models, continues to shape the future with continued innovation that helps you reimagine connections, reinforce security and redefine the experience for your hybrid workforce big and small.
Product highlights
Highest wireless scale for Wi-Fi 6 and 802.11ac Wave 2 access points supported on a single switch with select models
Catalyst 9300 and Catalyst 9300L/LM models are based on the Cisco UADP 2.0 Application-Specific Integrated Circuit (ASIC) with programmable pipeline and micro-engine capabilities, along with template-based, configurable allocation of Layer 2 and Layer 3 forwarding, Access Control Lists (ACLs), and Quality of Service (QoS) entries
Catalyst 9300X models are based on UADP 2.0sec ASIC which adds line rate support for Crypto, including 100G hardware-based IPsec
x86 CPU complex with 8-GB memory, and 16 GB of flash and external USB 3.0 SSD pluggable storage slot (delivering up to 240GB of storage with an option SSD drive) to host containers. C9300X models support 16GB of memory
USB 2.0 slot to load system images and set configurations
Up to 1 TBps of local stackable switching bandwidth with Catalyst 9300X models
Deeper buffer and higher scale model options for rich multi-media content delivery applications
Flexible and dense uplink offerings with 100G, 40G, 25G, Multigigabit, 10G, and 1G as fixed or modular uplinks
Easy transition from 40G to 100G and 10G to 25G with dual-rate optics
Flexible downlink options with 25G, 10G and 1G Copper and Fiber as well as the densest Multigigabit links
With a mix of Copper (1G up to 10G) and Fiber (1G up to 25G) supported in a single stack, multiple flexible deployment scenarios are enabled, including 2-Tier, 3-Tier and Hybrid architectures
Leading PoE capabilities with up to 384 ports of PoE per stack, PoE+, and 288 ports high density IEEE 802.3bt – 90W UPOE+, and 60W Cisco UPOE
Intelligent Power Management with Cisco StackPower technology, providing power stacking among members for power redundancy. StackPower pools the power supplies across the stack to be used redundancy and supplemental power purposes
Line-rate, hardware-based Flexible NetFlow (FNF), delivering flow collection of up to 128,000 flows with select models
IPv6 support in hardware, providing wire-rate forwarding for IPv6 networks
Dual-stack support for IPv4/IPv6 and dynamic hardware forwarding table allocations, for ease of IPv4-to-IPv6 migration
IEEE 802.1ba AV Bridging (AVB) built in to provide a better audio and video experience through improved time synchronization and QoS
Precision Time Protocol (PTP; IEEE 1588v2) provides accurate clock synchronization with sub-microsecond accuracy making it suitable for distribution and synchronization of time and frequency over network
Cisco IOS XE, a modern operating system for the enterprise with support for model-driven programmability including NETCONF, RESTCONF, YANG, on-box Python scripting, streaming telemetry, container-based application hosting, and patching for critical bug fixes. The OS also has built-in defences to protect against runtime attacks
End-to-end visualisation of the path from campus/branch to clouds/DC with Cisco ThousandEyes Network and Application Synthetics (included with Cisco DNA Advantage license)
SD-Access: Cisco Catalyst 9300 Series switches form the foundational building block for SD-Access, Cisco's lead enterprise architecture:

Policy-based automation from edge to cloud
Simplified segmentation and micro-segmentation, with predictable performance and scalability
Automation through Cisco DNA Center
Policy handled through the Cisco Identity Services Engine (ISE)
Network assurance provided through the Cisco DNA Center
Faster launch of new business services and significantly improved issue resolution time

Plug and Play (PnP) enabled: A simple, secure, unified, and integrated offering to ease new branch or campus device rollouts or updates to an existing network
Advanced security

Encrypted Traffic Analytics (ETA): You benefit from the power of machine learning to identify and take actions toward threats or anomalies in your network, including malware detection in encrypted traffic (without decryption) and distributed anomaly detection
Support for AES-256 with the powerful MACsec 256-bit encryption algorithm available on all models
Trustworthy solutions: Hardware anchored Secure Boot and Secure Unique Device Identification (SUDI) support for Plug and Play, to verify the identity of the hardware and software
Cisco Firewall Appliances
The Cisco Firepower® 1000 Series is a family of firewall platforms that deliver business resiliency, management ease-of-use, and threat defence. They offer exceptional sustained performance when advanced threat functions are enabled. 1000 Series platforms run Cisco Threat Defence (FTD) and Cisco ASA software.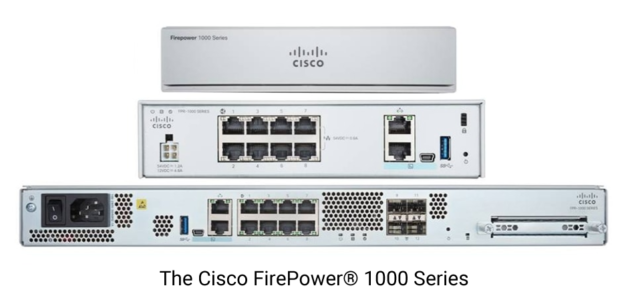 Cisco Routers
Cisco® 1000 Series Integrated Services Routers (ISRs) with Cisco IOS® XE Software combine Internet access, comprehensive security, and wireless services (5G, LTE Advanced 3.0 wireless WAN and 802.11ax wireless LAN) in a single, high-performance device. The routers are easy to deploy and manage, with separate data and control plane capabilities.
The Cisco 1000 Series ISRs are well suited for deployment as Customer Premises Equipment (CPE) in enterprise branch offices, in service provider managed environments as well as smaller form factor and M2M use cases.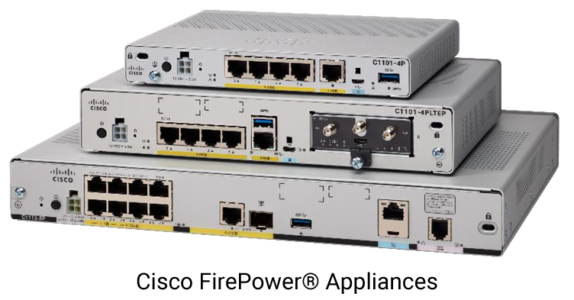 Cisco Wireless Access Points
With the Cisco Catalyst 9100 access points you can take charge of your network with wireless access points that deliver flexibility, speed and security. With a supersized spectrum you can enjoy a faster, more efficient network – even when traffic is at its highest. The choice of network is yours as you can create the network that works for you: on-premises, in the cloud, or both. And, the integrated AI network and device analytics plus insights make troubleshooting simpler, so you can keep your network running smoothly. Plus they have security features you can trust so you can keep your data safe with WPA3 and no legacy security gaps.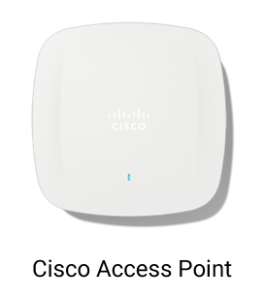 Managing your network with Xcomm as your Managed Service Provider
Cisco offers a range of platforms to optimise the management of your network. We can integrate your IT, security, and cloud environments to ensure network-wide visibility.
Cisco DNA Center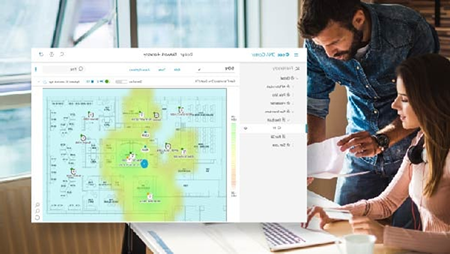 Automates, secures, and optimises your wireless and switching access networks.

Cisco Meraki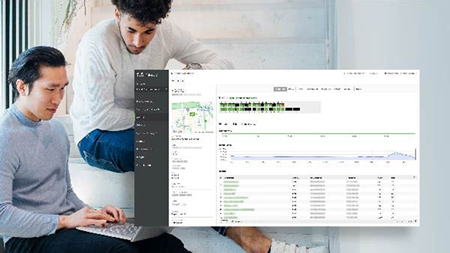 Easily manage your access, SD-WAN, and IoT networks with a powerful Cisco Meraki cloud-based platform.
Cisco vManage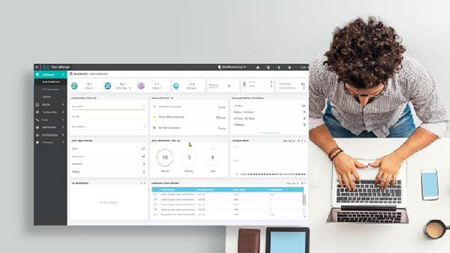 Enables you to centrally manage your SD-WAN for optimised security, application experience, and cloud connectivity.
Cisco Nexus Dashboard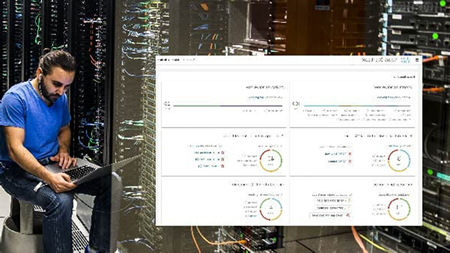 Accelerates operations for your hybrid cloud network with a centralised dashboard.
Cisco IoT Operations Dashboard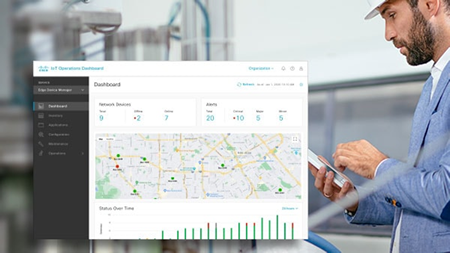 Empowers operations to digitise the industrial edge with cloud deployment, monitoring, and insights.
Cisco AnyConnect
With Cisco AnyConnect your employees can work securely from anywhere, on company laptops or personal mobile devices, at any time. AnyConnect simplifies secure endpoint access and provides the security necessary to help keep your organisation safe and protected. So, your business achieves security compliance, and your users get to connect to your VPN quickly and easily.
Benefits of Cisco AnyConnect:
Access from anywhere: Give any user highly secure access to the enterprise network, from any device, at any time, in any location.
Greater visibility: Gain more insight into user and endpoint behaviour with full visibility across the extended enterprise. With AnyConnect's Network Visibility Module (NVM), you can defend more effectively and improve network operations.
Comprehensive protection: Defend against threats, no matter where they are. With Cisco Identity Services Engine (ISE), you can prevent noncompliant devices from accessing the network. You can gain secure remote access with Duo's multi-factor authentication (MFA) for verifying user identities. And with Cisco Umbrella Roaming, you can extend protection when users are off the VPN.
Simplified management and usability: Provide a consistent user experience across devices, both on and off premises, without creating a headache for your IT teams. Simplify management with a single agent.
Cisco Umbrella
Cisco Umbrella offers flexible, cloud-delivered security. It combines multiple security functions into one solution, so you can extend data protection to apps, devices, remote users, and distributed locations anywhere. Umbrella is the easiest way to effectively protect your users everywhere in minutes.
By integrating critical security functions into a single cloud-delivered platform, Cisco Umbrella helps to accelerate threat detection, improve performance, and centralise management across all locations and users.
With Umbrella, you can simplify and streamline security and:
End gaps in visibility and control
Unite multiple, disparate systems
Gain consistent policy enforcement
Support and scale limited security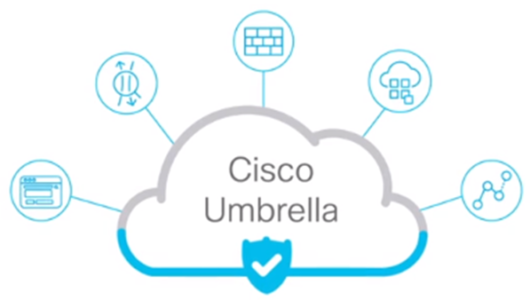 Cisco Umbrella Critical Security Functions
Cisco Umbrella combines six critical security functions into one solution:
DNS-layer security
Umbrella's DNS-layer security provides the fastest, easiest way to improve your security. It helps improve security visibility, detect compromised systems, and protect your users on and off the network by stopping threats over any port or protocol before they reach your network or endpoints.
Secure web gateway
Umbrella's secure web gateway logs and inspects web traffic for full visibility, URL and application controls, and protection against malware. Use IPsec tunnels, PAC files, or proxy chaining to forward traffic to Cisco's cloud-based proxy to enforce acceptable use policies and block advanced threats.
Firewall
Umbrella's firewall logs all activity and blocks unwanted traffic using IP, port, and protocol rules. To forward traffic, simply configure an IPsec tunnel from any network device. As new tunnels are created, policies are automatically applied for easy setup and consistent enforcement everywhere.
Cloud access security broker
Umbrella exposes shadow IT by providing the ability to detect and report on cloud applications in use across your organisation. For discovered apps, view details on the risk level and block or control usage to better manage cloud adoption and reduce risk.
Interactive threat intelligence
Cisco's unique view of the internet gives it unprecedented insight into malicious domains, IPs, and URLs. Available via a console and API, Umbrella Investigate provides real-time context on malware, phishing, botnets, trojans and other threats enabling faster incident investigation and response.
Integration with SD WAN
The Umbrella and Cisco SD-WAN integration deploys easily across your network for powerful cloud security and protection against internet threats. Cisco's integrated approach secures cloud access and efficiently protects your branch users, connected devices, and app usage from all direct internet access breakouts.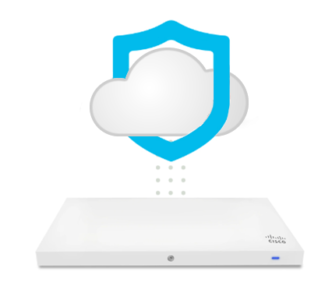 Cisco Umbrella can be integrated with the Cisco Meraki platform to deliver the most comprehensive coverage across your entire deployment — whether that's for your SD-WAN, wired and wireless networks, or roaming devices.
Licensing
The Cisco licences you need depend on the software being run on your hardware.
As part of the Xcomm Network as a Service (NaaS) solution we will advise on the licence(s) required and purchase for the provisioning of your services. More information on licences can be found here.
Check out our sister company and other brand LineBroker