Network as a Service from Xcomm
Outsourcing your networking infrastructure and resources with Network as a Service is cost-effective and scalable, with improved security and better performance built in.
Network as a Service (NaaS) is a service model that allows organisations to outsource the networking infrastructure to a third-party provider. NaaS enables organisations to install the latest high-end networking equipment to provide the organisation with improved communications and security without the need to have its own IT Engineers installing, managing and constantly updating the Networking systems.
NaaS allows customers to take advantage of the best networking equipment provided by Cisco and Cisco Meraki without incurring the high capital spend required to deploy the service. There is also no need to have a fully trained multi-faceted and qualified in multiple disciplines in-house IT department to constantly monitor, maintain and update the various systems.

Hassle-free networking with Network as a Service
Xcomm's team of engineers monitor and manage your network using cloud-based networking architecture 24/7
Flexible and scalable to suit business needs
No need to invest in expensive hardware
Latest security technology and expertise to protect data and systems
Improved performance and productivity
03333 447 092
Businesses and their IT Departments use the network supplied by the Managed Service Provider MSP (Xcomm) to achieve the outcomes they expect from it without owning, building, or maintaining their own infrastructure and instead pay a term-based subscription.
Subscribing to NaaS significantly reduces your capital spend allowing you to install higher specification infrastructure, with more robust security features bringing your organisation up to the latest standards and security available. It enables organisations to replace outdated technologies with the latest generation technology, enhancing productivity and capability without the normal large upfront capital expense. It also reduces the need to have multi-faceted IT departments with the skill sets required for a broad range of technologies such as firewalling and security, switching and connectivity.
NaaS Benefits
The benefits of NaaS include:
Scalability: NaaS is inherently more scalable because the upfront capital requirements to deploy infrastructure and security is taken on by the MSP. This allows customers to scale without the upfront costs and instead move to a monthly subscription model for the services provided by the MSP.
Cost-Effective: Businesses benefit when they align their costs with actual usage. With NaaS, organisations do not have to invest in expensive networking hardware, which can be costly to maintain and upgrade. Instead, they can simply pay for the services they need on a pay-as-you-go basis, making it a cost-effective solution. The MSP will provide the equipment and relevant licencing to supply the service and the customer pays a term-based subscription.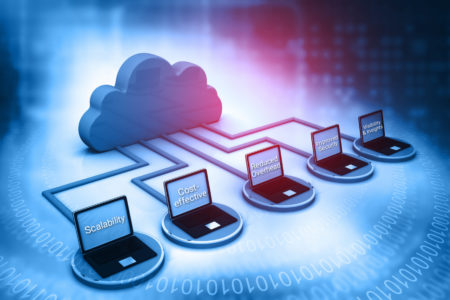 Reduced IT Overhead: NaaS providers handle all the management, maintenance, and upgrades of the networking infrastructure. This means that organisations can focus on their core business activities, without having to worry about managing and maintaining the network infrastructure.
Improved Security: NaaS providers are responsible for ensuring the security of the network infrastructure. This means that organisations can benefit from the latest security technologies and expertise of the NaaS provider to protect their data and systems.
Visibility and Insights: NaaS provides proactive network monitoring, security policy enforcement, advanced firewall and packet inspection capabilities, and modelling of the performance of applications and the underlying infrastructure over time. Customers may also have an option to co-manage the NaaS.
NaaS subscription pricing
NaaS pricing is based on a subscription model. Each piece of equipment and the licencing needed to provide the service is supplied to the customer on a monthly subscription model.
For example, customers wanting improved security through the deployment of latest generation firewall technology would simply pay the monthly service charge for that service. Xcomm would provide, install and then configure the service. Xcomm then maintains the service which will include, where needed, site visits and constant 24/7 monitoring of the network. Should a component develop a fault during the lifetime of the NaaS service contract, Xcomm will replace the faulty equipment within the agreed SLA, ensuring any downtime is minimised.
Xcomm carries supplies of the equipment it installs, ensuring rapid deployment should a component fail. This avoids the wait typically experienced from manufacturer's delays in shipping of components. Xcomm will replace any faulty equipment as quickly as possible, getting the customer back online quickly. Carrying stock of the equipment also allows for faster deployments when customers have an immediate need for services and cannot wait for the equipment to arrive within the normal distribution timescales.
Xcomm NaaS allows customers to take advantage of high-end infrastructure available on the market improving business performance and, most importantly, security. Typically, customers would need inhouse skill sets that cover a wide range of technical skills / technologies including being a firewall expert, infrastructure expert, switching expert, connectivity and networking expert. These skills are hard to find and expensive to maintain and most organisations do not have sufficient skills inhouse to cover all these technical competencies.
Xcomm NaaS allows customers to get the best equipment with the best security without the need to have all the networking competencies inhouse to manage it. Xcomm has the diverse range of skill sets needed to manage the diversity of technologies within an organisation's Networking, be that on the LAN side or WAN side.
Via Xcomm NaaS customers can now have the latest Cisco or Cisco Meraki services all managed by Xcomm. Xcomm will ensure the equipment, including the firewall, has the latest threat management software applied, keeping your organisation as safe as possible.
Cisco is the world's leader in its field and Cisco Meraki offer the most complete set of security products available to provide your business with the protection it needs.
Ironclad security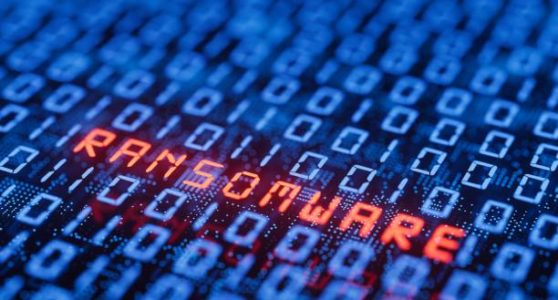 Xcomm will keep your organisation safe and up-to-date with the latest Internet security threats by installing the Cisco Meraki range of firewall appliances with the latest software licencing providing real-time up-to-date security features.
The Cisco Meraki MX platform has an extensive suite of security features, including IDS/IPS, content filtering, web search filtering, anti-malware, geo-IP-based firewalling, IPsec VPN connectivity, and Cisco Advanced Malware Protection, while providing the performance required for modern, bandwidth-intensive networks.
Layer 7 fingerprinting technology lets administrators identify unwanted content and applications, and prevents recreational apps like BitTorrent from wasting precious bandwidth.
The integrated Cisco SNORT® engine delivers superior intrusion prevention coverage, a key requirement for PCI 3.2 compliance. The MX also uses the Webroot BrightCloud® URL categorisation database for CIPA/IWF-compliant content filtering, Cisco Advanced Malware Protection (AMP) engine for anti-malware, AMP Threat Grid Cloud, and MaxMind for geo-IP-based security rules.
Best of all, these industry-leading layer 7 security engines and signatures are always kept up-to-date via your NaaS provider, simplifying network security management and providing peace of mind to IT administrators.
Working with Xcomm as your Managed Services Provider
As your managed service provider (MSP) Xcomm will remotely manage your IT infrastructure and end-user systems. Xcomm will perform a defined set of day-to-day management services which may include network and infrastructure management, security and monitoring.
Xcomm usually carries out management services on a daily basis so its customers can focus on running their business's without worrying about service interruptions or extended system downtimes. Often, Xcomm performs tasks remotely over the internet.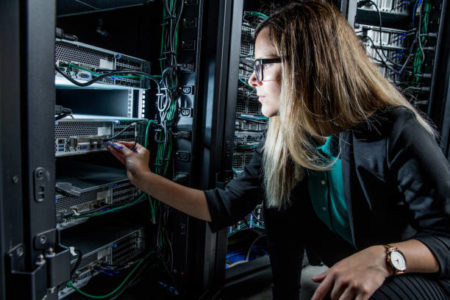 Hiring Xcomm as a managed service provider can help an organisation improve its operations no matter the size of the operation. Small to medium size businesses typically have limited in-house IT capabilities, so an MSP gives them IT expertise whereas larger enterprises may use an MSP to supplement their in-house IT staff.
Xcomm will handle the complex, time consuming or repetitive work involved in the management of IT infrastructure or end-user systems. Xcomm typically does the following:
Manage the network infrastructure
Provide technical support to employees
Keep cybersecurity software up-to-date
Manage user access
How does Xcomm work?
When Xcomm, as a managed service provider, is requested to build or manage a network it typically begins with an assessment that determines the organisation's current networking environment. This assessment may point out potential room for improvement in the network, equipment, software and management platform(s).
Xcomm offers a subscription service model to provide and maintain the quality of service of an organisation's network and usually bills customers monthly. If an issue arises, Xcomm will fix the problem as part of the agreement between the organisation and Xcomm. Payment through the subscription model is based on defined rates per equipment deployed.
Maintenance, security, monitoring, reporting and other services are defined using an SLA. The SLA documents what the organisation can expect from Xcomm. Response times, performance and security specifications are also included in the service agreement.
Xcomm may deploy their own services, the services of other providers or a combination of the two.
The benefits of using Xcomm as your MSP and taking advantage of our NaaS model:
Xcomm NaaS provides your organisation with competencies covering firewalling, networking, security, inter-site connectivity, wide area networking including SD WAN, local area networking, switching at layer 2 or 3, access points for wireless connectivity including inhouse and guest Wi-Fi management. Benefits include:
Lower technology deployment cost because, as an MSP, Xcomm benefits from economies of scale in its purchasing, meaning we offer competitive pricing
No need to have inhouse skills to deploy or manage the network and other services
Access to expertise in various networking IT fields
Ability to scale at lower initial capital cost
Engineering skill sets required to scale-up quickly and safely.
Knowledge that your MSP, Xcomm, is at the forefront of networking and therefore able to keep you appraised of the latest technology and threats facing organisations
Peace of mind with an SLA in place to ensure your business is up and running at the highest level available
Constant monitoring using cloud-based networking architecture which provides centralised management, visibility and control, with layer 7 (application layer) device and application visibility with real time web-based diagnostics, monitoring, reporting, and much, much more.
To find out more about Xcomm's hassle-free Network as a Service solution contact our sales team now.

Check out our sister company and other brand LineBroker.