Business mobile that puts you in control
Xcomm Mobile is an exclusive service built for the UK business mobile market. The service has been engineered to deliver superior voice and data coverage via a mobile device. And, it's designed to facilitate working on the move, remote and homeworking.
Benefits include:
Enhanced voice with Voice over 4G and Voice over WiFi
Voice over 4G
Uses the 4G network to make and receive calls and texts, giving improved coverage and connectivity and superior call quality
Voice over WiFi
Uses WiFi networks to make and receive calls and texts
Superior coverage
Great population coverage: outdoor 99% and indoor 98%
200+ roaming destinations
Business-grade customer service
You have flexibility as we can tailor your service to your needs
You have control, making it easier to manage your mobiles
You can make additions and changes more quickly
Xcomm Mobile UC
When purchased, Xcomm Mobile can be integrated with Xcomm's Hosted PBX services, turning your mobile into a Pocket PBX, providing a host of PBX features including mobile call recording at incredibly low prices.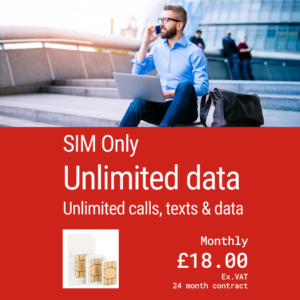 X.COMM's Business Essential SIM Only Plan
Unlimited calls, texts and data
Enhanced voice
Superior coverage
Business-grade customer service
Call to sign up and save
03333 447 092
Check out our sister company and other brand LineBroker