Partnering with Cisco Meraki
Xcomm deploys market leading networking products from Cisco & Cisco Meraki including access points (internal and external including point to point bridges), switches and firewalls, all with the latest Advanced Security or SD WAN licensing and all managed within the Meraki Cloud.
Why choose Cisco Meraki
Cisco Meraki is the world's leading cloud networking platform provider of high-quality networking and security products. Moving to a Cisco Meraki network has significant benefits for your business including: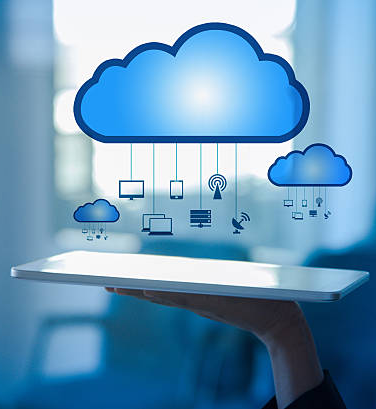 The ability to expand your business globally with the world's largest cloud networking platform.
Manage your entire distributed network remotely with a single interface—the Meraki dashboard.
Deploy one or tens of thousands of networks quickly through automation and configuration that's a breeze.
Keep all locations aligned to your corporate standards.
Meet the changing demands of your business without compromising reliability or security with the always-agile Meraki platform.
Operate at scale with a 99.99% uptime SLA.
Increase protection with network data that's encrypted in transit and at rest in the cloud.
Feel confident about data privacy, as no end-user traffic passes through the Meraki cloud.
Realise significant efficiencies and cost savings across several key business areas.
Enjoy a superior Wi-Fi experience.
Monitor WAN, access, and IoT technologies in one place with end-to-end visibility.
View the overall health of each network and proactively solve issues before they become critical.
Meraki is part of Cisco which has over 56% of the enterprise market. Cisco is a multinational technology company that has been at the forefront of networking and communications technology for over three decades. The company's focus on innovation and customer-centric solutions has helped it to maintain a competitive advantage in the fast-paced and ever-changing technology industry.
Core Network Products
Cisco Meraki Switches
Cisco Meraki offers a broad range of switches built from the ground up that are designed to be easy to manage without compromising any of the power and flexibility traditionally found in enterprise-class switches.
Meraki access and aggregation switches are all managed through an elegant, intuitive cloud interface.
A powerful centralised management interface gives customers deep visibility into the network and how it is used. See which switches are near capacity across hundreds of sites. Quickly provision and reconfigure switch ports with security, QoS, and more. The Meraki dashboard provides unified policies, event logs, and monitoring, making switch management efficient and scalable.
Meraki network switches are built to work seamlessly with the cloud-managed Wi-Fi access points, IoT devices, and security solutions.
The Meraki range of enterprise switching options is built on proven Cisco hardware technologies: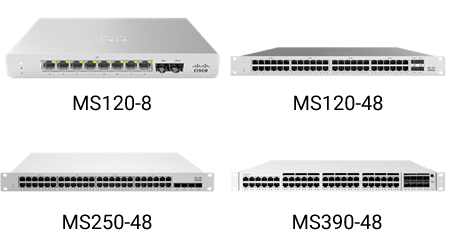 Basic layer 2 to high-performance layer 3 switches with up to 40 GbE uplinks on access and up to 100 GbE on aggregation switches, suitable for deployments of all sizes
True zero-touch configuration model that scales with organisation needs and requirements.
Integrated troubleshooting tools, logging, and alerting reduce operational costs.
Energy-efficient design with low acoustics and fanless options.
Cloud management reduces cost, overhead, and time to resolution.
Industry-standard features allow for simple integration into existing and mixed infrastructures.
Role-based administration and automatic, secure firmware updates delivered via the web.
Stack power, improved physical stacking, and multigigabit options on select models.
Meraki switches make wired security easy to manage and configure with network-wide access policies that can apply to thousands of switches and ports.
When managing many remote sites, keeping devices updated with the latest software
can be a daunting task. Any time a new software update or patch is released, it can require significant downtime and weeks of work before the entire switch network has been updated. With Xcomm NaaS simply agree a time for these upgrades to proceed and when a new software update becomes available, the cloud will seamlessly upgrade network devices while you sleep!
Security
Cisco Meraki is the world's most trusted secure SD-WAN fabric.
Whether you're securing traffic between business locations or to internet-based applications and workloads, the Meraki MX security and SD-WAN appliance has you covered. Easily enable powerful security capabilities such as next-gen layer-7 firewall, Cisco Advanced Malware Protection (AMP), intrusion prevention, SSL decryption/inspection, data loss prevention (DLP), cloud access security broker (CASB), SaaS tenant restrictions, granular app control, file type control, and much more.
Cisco Meraki Cloud Managed Security and SD WAN products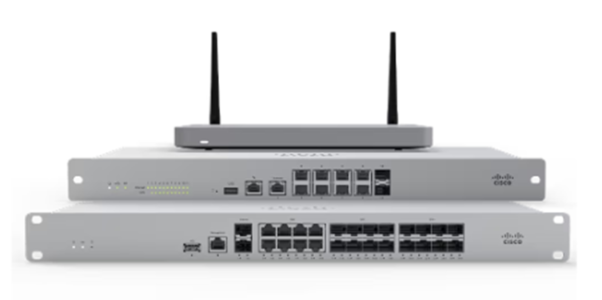 The Cisco Meraki MX are multifunctional security and SD-WAN enterprise appliances with a wide set of capabilities to address multiple use cases–from an all-in-one device. Organisations of all sizes and across all industries rely on the MX to deliver secure connectivity to hub locations or multi-cloud environments, as well as application quality of experience (QoE), through advanced analytics with machine learning.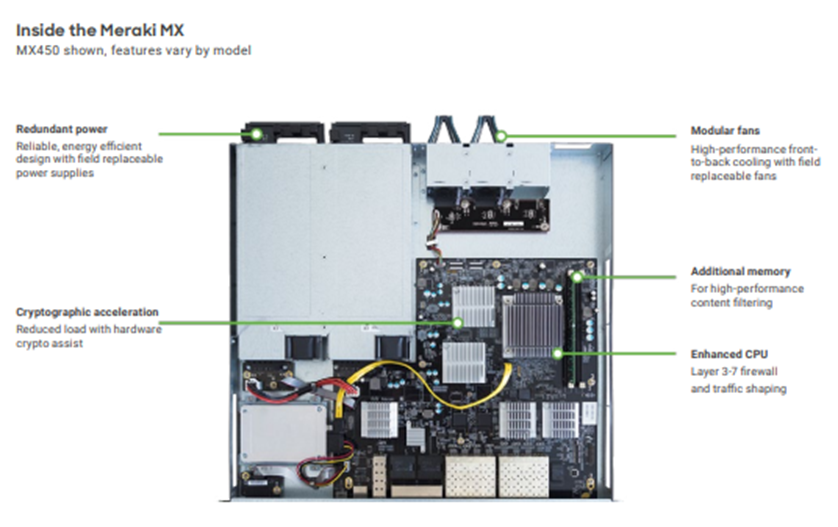 Natively integrated with a comprehensive suite of secure network and assurance capabilities, the MX eliminates the need for multiple appliances. These capabilities include application-based firewalling, content filtering, web search filtering, SNORT®-based intrusion detection and prevention, Cisco Advanced Malware Protection (AMP), site-to-site Auto VPN, client VPN, WAN and cellular failover, dynamic path selection, web application health, VoIP health, and more.
SD-WAN can easily be extended to deliver optimised access to resources in public and private cloud environments with virtual MX appliances (vMX). Public clouds supported with vMX include Amazon Web Services (AWS), Microsoft Azure, Google Cloud Platform, and Alibaba Cloud and private cloud support through Cisco NFVIS.
Branch Gateway Services:
Built-in DHCP, NAT, QoS, and VLAN management services
Web caching: accelerates frequently accessed content.
Load balancing: combines multiple WAN links into a single high-speed interface, with policies for QoS, traffic shaping, and failover.
Smart connection monitoring provides automatic detection of layer 2 and layer 3 outages and fast failover, including the option of integrated LTE Advanced or 3G/4G modems Unified firewall, switching, wireless LAN, and mobile device management through an intuitive web-based dashboard.
Industry-leading cloud management
Template-based settings scale easily from small deployments to tens of thousands of devices.
Role-based administration, configurable email alerts for a variety of important events, and easily auditable change logs.
Summary reports with user, device, and application usage details archived in the cloud.
Unified firewall, switching, wireless LAN, and mobile device management through an intuitive web-based dashboard.
Secure Cisco SD-WAN powered by Meraki
Secure Cisco SD-WAN powered by Meraki is delivered by the MX appliances. SD-WAN powered by Meraki has helped thousands of organisations rapidly save costs by reducing their dependence on MPLS without compromising on performance. As enterprises continue to shift from hub-centric architectures interconnected with VPN to ones that leverage public internet connectivity, SD-WAN powered by Meraki delivers advanced analytics with ML to monitor and optimise quality of experience (QoE) for applications, regardless of where they might be hosted.
Ironclad security
The MX platform has an extensive suite of security features, including IDS/IPS, content filtering, web search filtering, anti-malware, geo-IP-based firewalling, IPsec VPN connectivity, and Cisco Advanced Malware Protection, while providing the performance required for modern, bandwidth-intensive networks.
Layer 7 fingerprinting technology lets administrators identify unwanted content and applications, and prevents recreational apps like BitTorrent from wasting precious bandwidth.
The integrated Cisco SNORT® engine delivers superior intrusion prevention coverage, a key requirement for PCI 3.2 compliance. The MX also uses the Webroot BrightCloud® URL categorisation database for CIPA/IWF-compliant content filtering, Cisco Advanced Malware Protection (AMP) engine for anti-malware, AMP Threat Grid Cloud, and MaxMind for geo-IP-based security rules.
Best of all, these industry-leading layer 7 security engines and signatures are always kept up-to-date via the cloud, simplifying network security management and providing peace of mind to IT administrators.
Cloud-managed architecture
Built on Cisco Meraki's award-winning cloud architecture, the MX is the industry's only 100% cloud-managed solution for unified threat management (UTM) and SD-WAN in a single appliance. MX appliances self-provision, automatically pulling policies and configuration settings from the cloud. Powerful remote-management tools provide network-wide visibility and control.

Cloud services deliver seamless firmware and security signature updates, automatically establish site-to-site VPN tunnels, and provide 24×7 network monitoring.
For customers moving IT services to a public cloud service, Meraki offers a virtual MX for use in Amazon Web Services and Microsoft Azure, enabling Auto VPN peering and SD-WAN for dynamic path selection.
Firewall Appliances

MX67 Small-branch security and SD-WAN appliance for up to 50 users


MX85 Small to medium branch security and SD-WAN appliance for up to 250 users

MX250 Large-branch, campus, or DC security and SD-WAN appliance for up to 2,000 users

MX68 Small-branch security and SD-WAN appliance for up to 50 users, with 2x dedicated WAN and PoE support

MX105 Large-branch security and SD-WAN appliance for up to 750 users

MX450 Large-branch, campus, or DC security and SD-WAN appliance for up to 10,000 users
Cisco Meraki Wireless Cloud-Managed Access Points
The Cisco Meraki wireless series is an enterprise-grade line of cloud-managed WLAN access points (APs) that leverage the award-winning Cisco Meraki cloud-managed architecture to provide powerful and intuitive centralised management, while eliminating the cost and complexity of traditional on-site wireless controllers. Meraki wireless APs are designed for challenging enterprise environments characterised by high-performance hardware, multiple radios, and advanced software features with proven scale and reliability (99.9% cloud SLA) to support the most demanding use cases.
The Meraki cloud-managed architecture allows Xcomm to seamlessly manage campus-wide Wi-Fi deployments and distributed multi-site networks with zero- touch access point provisioning, network-wide visibility and control, self-learning RF optimisation, seamless firmware updates, and more.
Adding new sites to a network takes minutes, not hours or days. . Learning from billions of touchpoints, AI and data-powered Meraki Health empowers customers with the data they need to stay informed and the context they need to make decisions.
Class-leading enterprise features
Meraki cloud-managed wireless access points come equipped with industry-leading features that make them ideal for demanding enterprise deployments:
802.11ax MU-MIMO with up to eight spatial streams built for voice and video
Dedicated radio for security and RF optimisation with integrated spectrum analysis (indoor models)
Advanced security to protect against malware, ransomware, and C2 callbacks
with Umbrella integration
Integrated intrusion detection and prevention system (WIDS/WIPS)
Intelligent firmware upgrades that minimize downtime
AI/ML-powered analytics for root cause analysis and Wi-Fi troubleshooting
Advanced application visibility with Cisco Network-Based Application
Recognition (NBAR)
Flexible group policy engine for creating and applying application-aware policies by network, device type, and end user
Wi-Fi personal network (WPN) on any shared network (dorms, senior living, hotel rooms, etc.)
Integrated Bluetooth® IoT radio
IoT ready (ESL integration)
Self-healing, zero-configuration mesh
Role-based administration and automatic, scheduled firmware upgrades delivered over the web
Email and text message alerts upon power loss, downtime, or configuration changes
FIPS-140-2 compliant, IPv6 compatible, WFA-certified APs
Proactively protect, inspect, and adapt your network with the Meraki platform.
Secure every wireless connection with automatic policy enforcement, identity-based access control, and built-in DNS protection
Defend users from threats with cloud-based multi-site management and automated network firmware updates
Network-wide visibility
Visibility and status of the entire network is provided when combining Meraki access points with Meraki switches and routers. The end-to-end network infrastructure snapshot shows client connectivity failures and metrics that would dictate the health of a connection or device along the path to the network's layer 3 gateway. With a reduction in reactive troubleshooting and an increase in proactive and predictive network management, client, application, and service performance can be assured.
Built-in Guest Access with Analytics Meraki cloud management provides the ability to
customise and integrate splash pages onto each Meraki wireless access point, with options for click-through or sign-on splash using your own RADIUS server or the Meraki cloud-based RADIUS user database.
The Meraki wireless series features a complete array of built-in captive portal tools, including a guest ambassador portal for new user sign-on, splash sign-in tracking, application blocking and traffic shaping, free and paid tiers of access, integrated credit card processing and prepaid code generation, and splash bypass for corporate-issued or recognized devices.
Auto-tunneling VPN technology
Complete with IPsec encryption, deploy the following architectural setups:
Teleworker VPN: Securely extend the corporate LAN to remote sites wirelessly using the MR series with your own server or a Meraki MX
Site-to-site VPN: Multi-branch VPN with WAN optimisation and content filtering (using Meraki MX security appliance)
Secure roaming: Layer 2 and layer 3 roaming for large campus environments
Key features of Meraki Wi-Fi 6E access points
6 GHz band offers interference-free spectrum, lower latency, and jitter
Three client-serving radios operating in 2.4GHz, 5 GHz, and 6 GHz, offering up to 7.8
Gbps of throughput
7 times more 80 MHz channels (14) compared to 5 GHz (2)*
WPA3 security
IoT ready with Bluetooth® Low Energy and USB support
*For regions enabling 1200 MHz of spectrum in 6 GHz band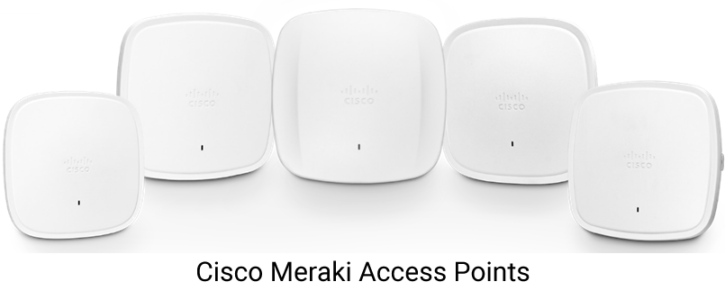 Manage and monitor from anywhere
With the Cisco Meraki platform you can monitor your entire distributed network remotely with a single interface – the Meraki dashboard. The dashboard enables Xcomm customers to monitor WAN, access, and IoT technologies in one place with end-to-end visibility. You can also see the overall health of each network.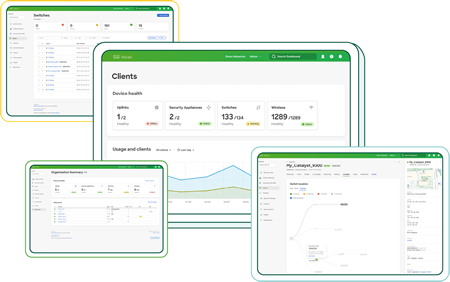 Gain enhanced reliability and security
With the always-agile Meraki platform you can meet the changing demands of your business without compromising reliability or security. You can operate at scale with a 99.99% uptime SLA and increase protection with network data that's encrypted in transit and at rest in the cloud. And you can be confident about data privacy, as no end-user traffic passes through the Meraki cloud.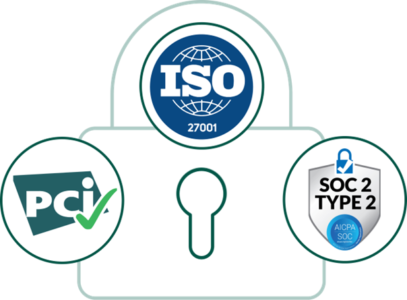 Cisco+ Secure Connect
Cisco+ Secure Connect securely connects users working anywhere to any application, including private applications hosted in your data centre or in a private cloud, or public SaaS applications. The solution integrates both client-based and clientless remote worker access, native Cisco Meraki® SD-WAN and Cisco SD-WAN (Viptela) connectivity, and comprehensive cloud-based security capabilities into one subscription.
Cisco+ Secure Connect is a unified Secure Access Service Edge (SASE) product designed to deliver an unparalleled user experience with minimal effort by securely connecting users, devices and applications seamlessly from anywhere. It combines networking, security and unified visibility with client and branch office connectivity in a single, turnkey SASE solution – reducing costs and complexity, enabling digital business and increasing staff effectiveness.
All this is configured and managed through a unified, easy-to-use interface powered by the Cisco Meraki dashboard, enabling your organisation to enjoy a simple, secure and agile hybrid work experience that improves worker efficiency and productivity, while keeping security threats off your network.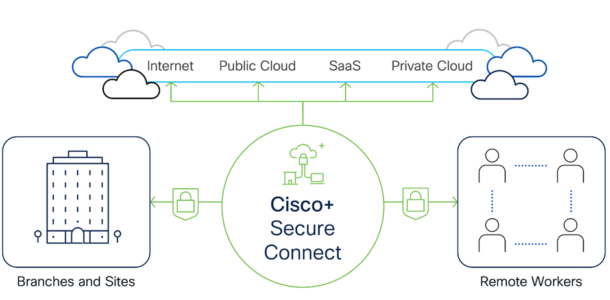 Benefits of Cisco+ Secure Connect:
Secure access: Securely connect remote workers to private applications that are hosted in your data centres or private clouds through client-based or clientless (browser-based) remote access services.
Manage permissions: Apply policies by user or group to ensure least-privileged access private applications.
Comprehensive protection: Enhance Internet security for users, private applications and IoT devices with cloud-based advance protection from malware, phishing attacks, and other threats for both in-office and remote workers.
Greater control: Enforce Internet usage policies and manage access to public SaaS-based applications.
Improve efficiency and productivity: The unified, easy-to-use interface powered by the Cisco Meraki dashboard, enables your organisation to enjoy a simple, secure and agile hybrid work experience.
Cisco Meraki and Umbrella
Cisco Meraki can be integrated with Cisco Umbrella, a cloud-delivered security service that secures internet access and cloud application usage anywhere users go. With streamlined network configuration and security enforcement across your SD-WAN fabric, you can secure cloud access and protect every user, app and device against internet threats on and off the network more easily and consistently.
This integration brings together two cloud-managed solutions to simplify deployments and provide effective and immediate protection for users. Xcomm is able to deploy Umbrella across your network in minutes to deliver the best protection against threats like malware, ransomware, and C2 callbacks.
The Cisco Umbrella global cloud architecture provides the consistent high-performance security you'll need to meet multi-cloud demands and to perform SSL decryption at a scale not possible with on-premises hardware. Umbrella's agile architecture delivers network resiliency and reliability to keep your connections secure.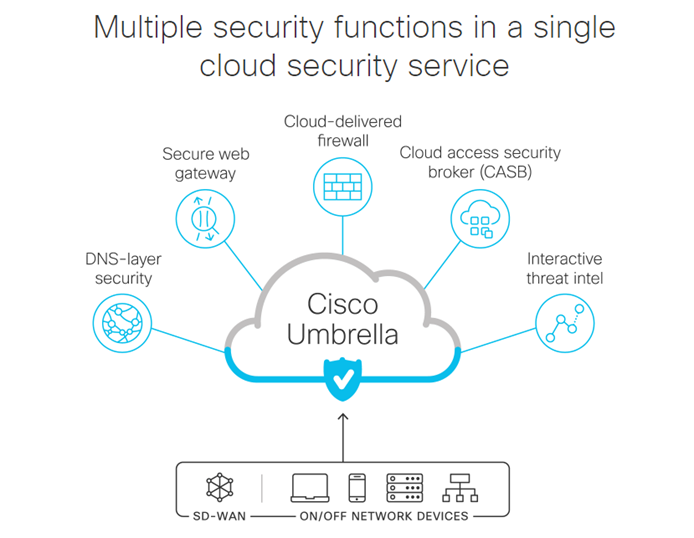 Umbrella unifies DNS-layer security, secure web gateway, cloud access security broker, and application-aware firewall functionality to simplify management and improve security efficacy. With flexible policies, you can support use cases from basic DNS-layer security to advanced inspection and control of web and application traffic to keep your business safe.
Cisco Umbrella is backed by Talos, the world's largest commercial threat research team, and delivers unmatched threat intelligence. In a security efficacy test performed by AV-TEST, an independent testing firm in Europe, Cisco Umbrella achieved the highest threat detection rate at 96.39%.
For additional control and convenience at the wireless layer, you can choose to apply Umbrella policies directly in the Meraki dashboard. This makes it easier to manage your global wireless infrastructure and report on user traffic. Plus, you'll simplify the onboarding and policy configuration process with the convenience of centralised cloud management.
Together, Umbrella and Meraki deliver the most comprehensive coverage across your entire deployment — whether that's for your SD WAN, wired and wireless networks, or roaming devices.
Key features of Cisco Umbrella
Provides visibility into application, device, and usage statistics
No controller hardware to install or maintain
Provide visibility into networked clients, bandwidth consumption and usage stats
Built-in IPS, Malware Protection, and URL Content Filtering
Simplest VPN and SD-WAN solution on the market
Protection against threats like malware, ransomware & C2 callbacks with no added latency
Visibility into internet activity across all locations and users.
No hardware to install or software to manually update.
Protect your workspace – digitally and physically with required licensing
The average data breach cost is £4.88 million. You can protect your organisation by uniting cybersecurity and physical security via the Meraki platform. Cisco Meraki devices start protecting your organisation once licenced to the appropriate level as shown below:
Features by Licence Option
| Feature | Enterprise | Advanced Security | Secure SD-WAN Plus |
| --- | --- | --- | --- |
| Centralised management | | | |
| Zero-touch firmware updates | | | |
| True zero-touch provisioning | | | |
| 24×7 enterprise support | | | |
| Open APIs | | | |
| Automatic WAN failover | | | |
| Sub-second site-to-site VPN failover | | | |
| Sub-second dynamic path selection | | | |
| Stateful firewall | | | |
| VLAN to VLAN routing | | | |
| Advanced Routing | | | |
| Uplink Load Balancing / failover | | | |
| 3G / 4G cellular failover | | | |
| Traffic shaping / prioritisation | | | |
| Site-to-site VPN | | | |
| Client VPN | | | |
| MPLA to VPN Failover | | | |
| Splash pages | | | |
| Configuration templates | | | |
| Group Policies | | | |
| Client connectivity alerts | | | |
| Essential SD-WAN | | | |
| Source-Based Routing | | | |
| Local Breakout (IP and Port based) | | | |
| Geography based firewall rules | | | |
| Intrusion detection & prevention | | | |
| Content filtering | | | |
| YouTube Content Restriction | | | |
| Web Search Filtering | | | |
| Cisco Advanced Malware Protetion (AMP) | | | |
| Umbrella DNS Integration** | | | |
| Threat Grid Integration** | | | |
| Web App Health Analytics | | | |
| WAN Health Analysis | | | |
| VoIP Health Analytics | | | |
| Smart breakout | | | |
| SD-Internet | | | |
| | | | |
**Requires a separate licence
As part of the Xcomm Network as a Service (NaaS) solution we will advise on the licence(s) required and purchase for the provisioning of your services. More information on licences can be found here.
Check out our sister company and other brand LineBroker