Hosted Applications with X.COMM IT Support
A hosted application is a piece of hosted software as a service (SaaS) that enables users to open and use a software application, hosted in the cloud, on a subscription basis.  Hosted applications are hosted on a cloud infrastructure that users can access through the internet from anywhere in the world.
Hosted applications
X.COMM provides a range of hosted applications designed to help your business consolidate and centralise email, data and applications with X.COMM IT Support.
These ultra-secure, highly-available services are accessible from almost any internet-enabled device, allowing your company to be mobile, instantly scalable and free from the costly upgrade and maintenance of traditional, hardware-based IT solutions.

Office 365 Business
With Office 365 Business you get all the office apps with file sharing and storage, collaboration, privacy and compliance. Easy user set-up and a 99.9% uptime and support via the X.COMM Support team.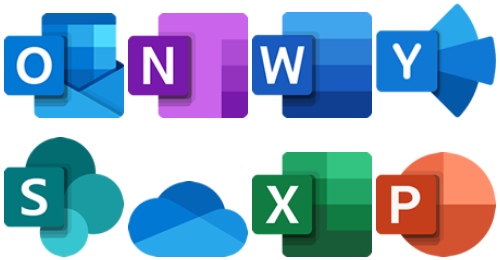 Virtual servers & cloud storage
X.COMM also offers virtual servers and cloud storage solutions. From a virtual server to a dedicated machine, X.COMM can provide you with the power to operate your business from the cloud. With the ability to set the processing power, memory and disk space, you only pay for what you need.
X.COMM can provide an array of different servers ranging from web servers to Microsoft Exchange servers. All servers come with guaranteed stability and are located in UK ISO-accredited datacentres.
Check out our sister company and other brands Acuity Unified Communications and LineBroker

Access business applications from anywhere or allow multiple users to log in from different locations to use bespoke business software
All the convenience and flexibility the cloud offers, meaning applications can be run from anywhere, anytime
Maintenance taken care of. Changes to applications such as updates or upgrades carried out once on the server, not on every PC
Cost-effective with no up-front costs. Paid for as monthly subscription
03333 447 092